the Ballet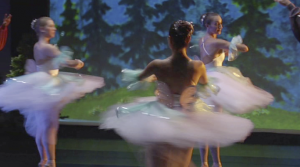 The story of Rosabella has been brought to life in a full-length ballet by award-winning choreographer Francisco Martinez. The music is a seamless intertwining of works by Alexander Glazunov, Alexander Borodin and Peter Ilyich Tchaikovsky. The ballet has been professionally produced and filmed in High Definition, suitable for broadcast, directed by Emmy winner Gary Bush. Filming of additional scenes and post production is scheduled for early 2013.
Currently we are raising funds to complete the film.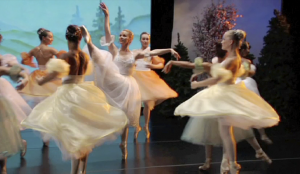 By making a donation, you have a rare opportunity to be part of a new ballet which is destined to be treasured with the likes of The Nutcracker, Sleeping Beauty or Swan Lake.  We invite you to join our campaign to complete this beautiful work and introduce it around the world.
In the future the ballet will also be available to be produced by dance companies worldwide.  Licensing will come with a full production package: costume and set design, music, additional material for larger ensembles, and the option of having the choreographer set the ballet for the company.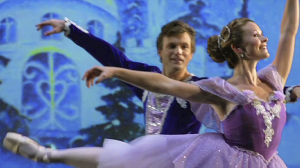 Choreographer
Francisco Martinez has received several Lester Horton Awards (the Oscar of the dance world) for Outstanding Choreography, and his work has been featured on PBS Artists Showcase.  He is the founder of the Los Angeles based FMDT, now celebrating it's 30th Anniversary. Francisco received his formal training with the Nikolai/Louis Dance Labs, Martha Graham School, and the Harkness Ballet, after studying at the University of Arizona, and Texas Christian University.
What the critics have said:
"…robust vision…inspired work…." "spectacularly joyous…powerful…compelling" – Los Angeles Times
"lyrical and elegant" – Los Angeles Daily News
"a subtle, sensual palette of movement" – Los Angeles Weekly
Director / Cinematographer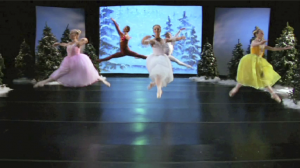 Gary Bush is an independent cinematographer, shooting regional and national commercials, documentaries, features, music videos and television shows. Various awards include a Best Cinematography Emmy for his work on "Join the Movement", a regional commercial for the Cincinnati Ballet.  His non-fiction work as director of photography on feature-length documentaries such as "Opening the Door West", along with other dramatic reenactments, can be seen on PBS, The Discovery Channel, The National Geographic Channel, with other documentaries for Black Entertainment Television and Showtime.  "Opening the Door West", a feature- length historical recreation, has garnered several international film awards, including a Cine Golden Eagle Award and a Silver Telly award.  Gary was Director of Photography on the Death Cab for Cutie music video, "Summer Skin" (Atlantic Records), which was part of the Grammy-nominated "Directions" DVD ("Best Long Form Music Video", 2006).  He is currently based out of Los Angeles, California.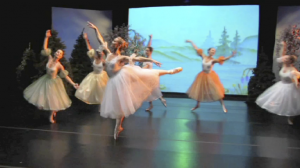 Life Out Loud Films is a Production Company dedicated to creating inspiring films that present strong characters and explore subject matter with depth.  Our company begins with understanding a film's distribution and marketing potential and utilizing this knowledge to shape a viable product before jumping into production.  Our commitment is to our investors, our art and our audience.
Our Mission: "To balance business and art to create quality inspiring films that present strong female characters while also making a positive impact behind the scenes"
Enjoy a brief video of excerpts from Rosabella  –  the ballet!   (below)
 Click here for our Privacy & Customer Policies
   – –   Trouble Donating?  Email us at jeprofant@gmail.com  –  Thank You from everyone at the Profant Foundation for the Arts!